Google 'dancing shoes', and you'll quickly find there's plenty of options to choose from. 1" to 3" heels. Open toes and closed. Snug or loose fit. It's enough to make many would-be dancers throw up their arms and try and make do with running shoes and stilettos.
Fortunately, buying your first dance duds is a lot easier if you focus on a few simple criteria. But first, why do we need dance shoes anyway?
The Shoes Make the Dance
Consider the number of turns, spins and pivots you make as a dancer. Dance shoes have a suede leather sole, which gives you just enough grip on the floor to make turning smooth, not sticky or slippery. They make the dance smoother and protect your knees from twisting and causing injury. After all, would you try to scale a mountain without a harness and pitons?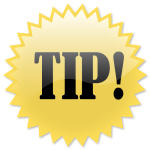 Consider buying a shoe brush, and brush the soles of your shoes after every dance session. Doing so will keep the leather from going hard, which makes turns more difficult.
The Right Kind of Heel for the Right Kind of Dance
One of the most important things to look out for when purchasing ballroom dance shoes is the height and type of heel. Below is a picture of some basic heel types for various shoes you might purchase in the future. It might seem confusing, but just follow these simple rules when comparing:
Men's heels are 1-2" high (measured from the point where the heel meets the shoe down to the heel tip), and ladies heels are 2-3" high. I highly recommend buying shoes at the lower end of that scale to start.
Ballroom shoes have lower heels and are closed-toes for ladies. Latin shoes have higher heels and the toes are open for ladies.
If your feet are wider/narrower than average, there are several dance shoe companies that make shoes in various widths.

International Dance Shoes

,

Supadance

, and

Tango OK

are three great examples.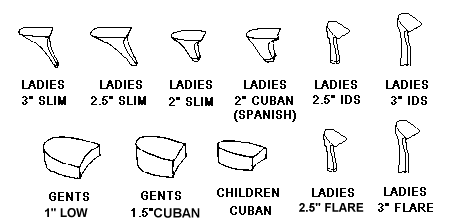 Get What You Pay For
Ballroom dancing shoes generally range from $60-190, depending on the quality of material. If you want to know what exactly you're buying, here's some questions worth asking:
Does the heel have a steel-reinforcing shank? The shank provides much better support for the heel, which reduces foot fatigue from longer dances (you can test for a shank by gently bending the toe towards the heel; if the toe bends but not the middle of the shoe, there is a shank.)
Are the soles sewn in or glued on? Sewn in shoes usually last longer - the glue tends to wear out in discount shoes, causing the sole to start detaching.
Is there high-density cushioning from materials like Poron? While more expensive, Poron gives your foot addition padding and prevents a 'bruised' feeling after prolonged dancing.
BEFORE YOU BUY: Make sure you try a few dance moves with them! Is there any pinching or rubbing sensations? Is there enough support? What will it feel like dancing in these after an hour? 2 hours? Five?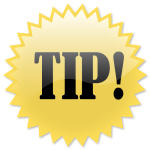 Leather tends to expand a bit over time, so buy shoes a little on the snug side, although they shouldn't be uncomfortable.
So, what do I recommend? Well, if you're in Toronto, and just getting started, C&W Dance Shoes was how I got my start. If you're looking for something a bit more high-end without breaking the bank, try Dance Style shoes. I've worn the latter for years now, and only need to replace them about once every couple years - and that's after dancing every day!