Your dance floor is only one step away.
What if you could learn to dance anywhere and any time you wanted? With an instructor who could be there instantly at your request? And what if that instructor only asked for a fifth of what you normally pay for a private lesson?
For many of us, THAT would make the difference between pursuing our dance dreams and giving up on them. I'm not saying you can replace the experience of learning in a studio. I'm saying we give you the next best thing, in a form that's accessible, no matter your life situation.

Get a personalized experience - without leaving your home.
The problem with other online dance sites is they often teach you like you're just another face in the crowd. With our 'Ask an Instructor' Series, you can send us a message about anything dance-related, and we'll respond in a video posted to the Writings and Musings section every month.
To save time, we answer questions in bulk, so you can learn about what others are asking as well. If we don't know the answer, we'll find someone who does! And don't worry: You'll remain 100% anonymous.
We're building it... You can help.
What makes us truly unique is we are growing, adding new videos and services every month... Under YOUR direction. That's right - you can actually vote on what videos or site improvements you want to see next, and we'll build it for you! New changes will be added every month, and posted in our Members Newsletter.

Join our community of dedicated dancers.
If you have questions, dance-related stories, or cool tips to share, post them to our community of dedicated dancers! The forums just went live recently, but don't worry - we expect to grow like crazy! Plus, there's a special VIP forum for paying members only. So sign up, and start connecting!
Grab it while it's hot!
December 1st, 2017 is our official launch day! That means all that sweet dance goodness can be yours at 75% off for the next year (prices will gradually go up afterwards as we add more videos and functionality).
So what are you waiting for? Give dance a chance.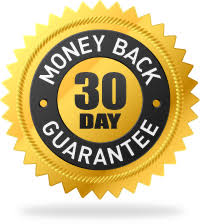 If for any reason you feel unsatisfied with our services, you can contact us within a 30-day period of your FIRST payment and receive a full refund, no questions asked.